About Marc
We live in a time when change is a constant state – change in your stage of life, in your relationships, in your career and change in your goals and dreams. All individuals, couples, families and organizations have within them the potential and ability to not only survive in the face of change – but thrive.

The fact that you are reading this demonstrates your courage and desire to seek out assistance in this pursuit. I am trained to help you uncover blind spots, discover additional ways of communicating and obtain a fresh perspective on your challenges. My goal is to create a safe, trusting, and supportive environment where we can examine the issues that concern you and find solutions.

I counsel from a systems perspective, which means that I recognize that everyone is part of a larger system that includes family, work, community and culture. I believe that it is essential to consider the presence of those elements in all solutions we pursue. I further believe in addressing the needs of the "whole" person, so my approach considers the unique aspects of individual personalities and needs in a manner that fully values diversity. I respect and honor the individuality in everyone, so the methods I employ will be specific to you.

MY BACKGROUND:

My belief in the power of individuals, couples and families to thrive within and create change comes from more than two decades of working with people and organizations to make their goals a reality. During my career I have worked in the fields of Applied Psychology and corporate Information Technology. In both fields, my success has been driven by an ability to form strong and authentic relationships. My common sense approach to problem solving focuses on resolution, rather than fault, and aligns the clients' strengths with the achievement of their goals.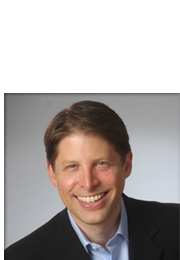 •

Clinical Fellow, American Association for Marriage and Family Therapy (AAMFT) and Washington Association for Marriage and Family Therapy (WAMFT)





•

Licensed Marriage and Family Therapist
in Washington state (LMFT), Washington State License #LF60268509



•

Named a "Top Marriage Therapist in the U.S." by Woman's Day Magazine





•

AAMFT Approved Supervisor Candidate



•

Professional Member,
Financial Therapy Association (FTA)



•

Board of Directors and Executive Committee, WAMFT, 2010 – 2016





•

WAMFT Volunteer of the Year, 2012



•

Gottman Method Certification program, Level 2, The Gottman Institute,
Seattle, WA



•

Certified Project Manager,
Project Management Leadership Group, Atlanta, GA



•

Master of Arts in Clinical Psychology, Couple and Family Therapy specialization, Antioch University Seattle, WA



•

Bachelor of Arts in Social Psychology and Philosophy, Emory University, Atlanta, GA